Organs & Tissues for Life | Education Portal
---
We are on a mission to get teachers, students and families talking about organ donation.
Knowledge is key to addressing young people's concerns about organ and tissue donation.
It can help them feel empowered to talk about donation with their families and equip them to make informed choices in the future.
Go to Learn.OrganTissueDonation.ca today.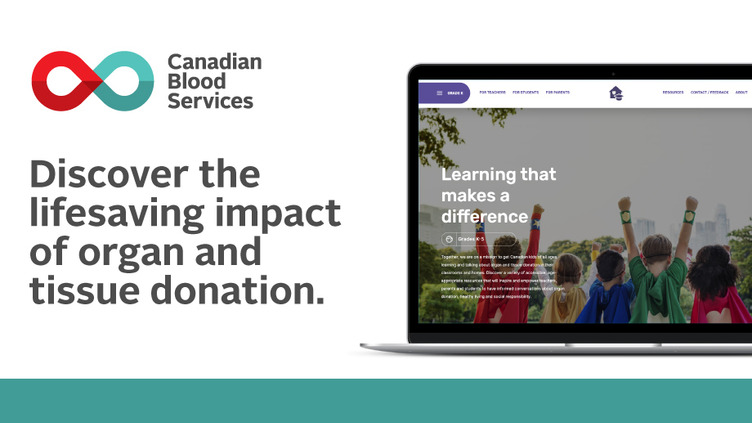 Teach it. Learn it. Talk about it. It's vitally important...